---
National Convention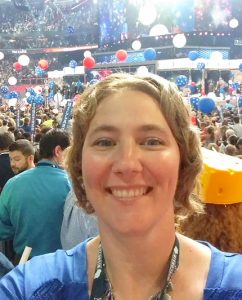 Wow, what a week!  The Dems pulled off a very successful National Convention and gave an impressive case for why Hillary Clinton is the right choice as the next President of the United States.   To see highlights from the convention, please click on the web address below!
One of the stories told at the convention was how numerous hard-working Americans were ripped off by one of Trump's many money making schemes: Trump University.  To see the story of one such hard-working American, please click here:
Another one of the moving stories of the convention was the story of U.S. Army Capt. Humayun Khan, and his heroic actions, delivered  by his parents.  If you missed this speech at the convention, told by Capt. Khan's father, you can see it at the story link below.
Also on this link is Donald Trump's response to Captain Khan's story, including his derogatory remarks about Mrs. Khan, and her choice not to speak on stage.
Finally, the link includes Mrs. Khan's response to Trump's remarks, which make it even more clear how out of touch Mr. Trump is with the thoughts and feelings of his fellow Americans.
This is well worth the time to watch and read!
Now that the convention is over, it's time to get to work and make sure we elect Dems up and down the ticket!  Please see the fantastic volunteer opportunities below and sign up for the ones you can help with!
Thank you!!
Tanya