The 5th Congressional District Convention will be held on Sunday, April 10, 2016, from 9:30 AM to 2:30 PM, at the Juneau Community Center at 500 Lincoln Drive in Juneau WI (53093). The cost is $30 per person before April 2nd or $40 at the door.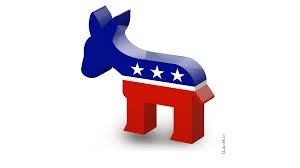 The Wisconsin Democratic Party State Convention will be held on June 3 and 4, 2016, at the Radisson Hotel and Conference Center at 2040 Airport Drive, Green Bay, WI (54313).
To reserve a room, contact the Radisson at 920-494-7300 or 800-333-3333. Mention the Democratic Party of Wisconsin "room block" to receive our special rate of $99 per night.
For driving directions, go to their website at:
www.radisson.com/green-bay-hotel-wi-54313/greenbay