Preventing Gun Violence in Wisconsin
On Thursday, February 25th, from 7:00 to 8:00 PM, there is a program about "Gun Violence in Wisconsin" —and what we can do to prevent future tragedies and to save lives.
The presentation will take place in Room 1001 at UW-Washington County, West Bend, Wisconsin. The event is free and open to the public.
A presentation will be given by Jeri Bonavia, The Executive Director of WAVE (Wisconsin Anti-Gun Violence Effort) and a discussion with questions from the audience will follow.
If anyone has questions, contact Bud Hudson at sbhudson@hotmail.com or 262-673-9725. 
Voucher Schools
In recent weeks, the Republican majority froze funding to public schools—while expanding private school vouchers.
This is NOT good for our education system.
Now, the Republican majority is trying to push legislation through that limits when school districts can hold a referendum, among other things. Bills like these should not become law in Wisconsin because not only do they will hurt the public school system, but they also hurt the children attending these schools.
To read more about these education issues, click on this link:
https://wisconsinnetwork.org/2016/02/06/brokenpromise/
And contact your state legislators to let them know of your concerns. To find your state legislators, go to this website: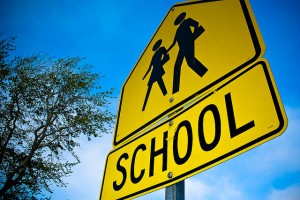 Wisconsin Labor History Society Essay Contest
All Wisconsin high school students (grades 9 – 12) are welcome to participate in this essay contest. Participants are asked to write an essay that is approximately 750 words on the following theme: "Unions have been important to my family and my community because…."
Up to eight cash prizes will be awarded. For more information, check their website: http://www.wisconsinlaborhistory.org/contests/essay-contest-fo-wisconsin-high-school-students
Our Field Organizer, Autumn Linsmeier, participated in this contest and won one of the top prizes, so if you have any questions, contact her at autumnlinsmeier@gmail.com or 920-973-5521.

The Office Needs More Tables
If you have a spare, sturdy, rectangular, 6-foot table, it could be put to good use at the Washington County Dem Office at 132 North Main Street in West Bend. Drop off your generous gift during regular office hours.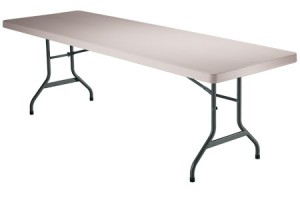 Dismantling Civil Service Bill Passes Senate Despite A Disturbing Debate
Click on this link: "newsletter" from State Senator Kathleen Vinehout to view the changes proposed for the Civil Service Law in Wisconsin and the impacts that the impacts that these changes will have.
2016 State Convention of the Wisconsin Democratic Party
The 2016 State Convention of the Wisconsin Democratic Party will be held on June 3rd and 4th at the Radisson Hotel and Conference Center located at 2040 Airport Drive in Green Bay, Wisconsin.
To reserve your hotel room, contact the Radisson at 920-494-7300 or 800-333-3333. Mention the Democratic Party of Wisconsin "room block" to receive our special rate of $99 per night.
For directions and facility features, click on this link:
www.radisson.com/green-bay-hotel-wi-54313/greenbay