Wisconsin Labor History Society "Essay Contest"
All Wisconsin high school students (grades 9 through 12) are able to participate in this essay contest.
Participants are asked to write an essay that is approximately 750 words in length on the following theme: Unions have been important to my family and my community because….
Up to eight cash prizes will be awarded for the best ones. For more information, check out the "Wisconsin Labor History Society" website at:
http://www.wisconsinlaborhistory.org/contests/essay-contest-for-wisconsin-high-school-students

The Office Needs More Tables
We could use some additional tables at the Wash Dem Office at 132 North Main Street in West Bend.
If you have a six-foot rectangular table to donate, please drop it off at the office during the regular office hours shown in the column to the right.
Thank you.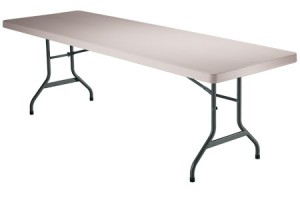 Upcoming Legislation to Watch
In the coming weeks, the Wisconsin State Legislature will be voting on a variety of bills that are concerning.
One of those bills would allow guns on school grounds and in classrooms. As Representative David Bowen (D-Milwaukee) notes in the article attached below: "It's not OK for everyone to have guns in an environment where children and families are at."
To read more about this legislation, click on this link to the newspaper article:
http://www.jsonline.com/news/statepolitics/gop-bill-would-allow-guns-on-school-grounds-classroom-buildings-b99651260z1-365186111.html