We Have the Perfect "Stocking Stuffers" for You at the Wash Dem Office
Looking for a great "stocking stuffer" for a friend or family member? Look no more—we have you covered.
Stop by the office for your "Russ," "Bernie," and "Hillary" sign. These are gifts that will help keep our office open too!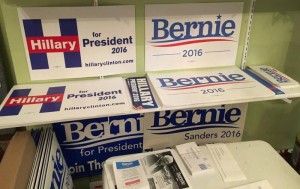 Evenwel v. Abbott – – – a Case We Should be Watching Closely
The United States Supreme Court is currently working on a case whose outcome will have a tremendous affect on future elections. 
This case challenges the meaning of "one person, one vote" in determining voting districts.
To learn more about this vital case, click on the link below:
http://www.nytimes.com/2015/12/09/us/politics/supreme-court-to-hear-arguments-on-one-person-one-vote.html?smid=nytcore-iphone-share&smprod=nytcore-iphone&_r=2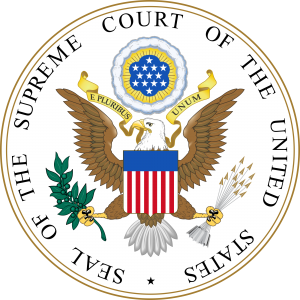 Sock Drive a Great Success Again
Below is a photo of all the donations for our "Sock Drive" for the Holiday Hope Party at West Bend High School.
THANK YOU for all these donations. These gifts will be greatly appreciated.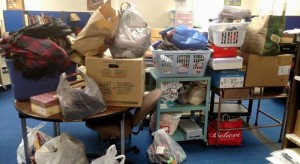 The Wisconsin Democratic Party State Convention is Coming in June of 2016
Save the date: June 3 & 4, 2016 for the Wisconsin Democratic Party's State Convention at Green Bay's Radisson Hotel and Conference Center, located at 2040 Airport Drive, Green Bay, WI 54313 ( www.radisson.com/green-bay-hotel-wi-54313/greenbay ).
To reserve your hotel room, please contact the Radisson by calling 920-494-7300 or 800-333-3333. Mention the Democratic Party of Wisconsin Room Block to receive our special rate of $99 per night.