The following events will take place at the Washington County Democratic Party Office at 132 North Main Street, West Bend.
Wednesday, December 9th, 7:00 – 8:30 PM: COMMUNITY FORUM for "Understanding the New Voter I.D. Law in Wisconsin"
There is a new voter I.D. requirement at the polls and very few people understand the specific rules of this new law. We need to understand these new voter requirements so we can help and inform others.
In 2016, we will be electing the next U.S. President and one of Wisconsin's U.S. Senators.
Our guest speaker, Anita Johnson, an organizer with Citizens Action of Wisconsin, will explain the new requirements of the new Wisconsin Voter I.D. Law.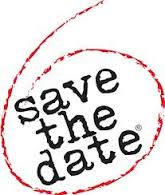 Wednesday, December 16th, 7:00 – 8:30 PM: "December Membership Meeting" and "Holiday Party
Join us for our last meeting of 2015. Afterwards, we will enjoy some holiday cheer with treats, drinks and great conversation.
Bring a treat to share; beverages will be provided.