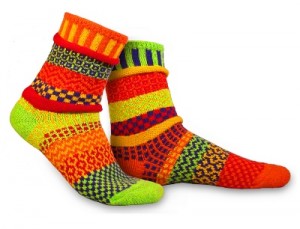 We have been asked to do our "Sock Drive" for the West Bend High Schools' "Holiday Hope" event again this year. Last year, the socks we collected for students were a top hit at the vent and students spent a lot of time selecting just the right pair of socks.
Please drop off your sock donation at the Wash Dem Party Office at 132 North Main Street in West Bend. The socks are for teenagers—ages 14 to 18—so they should be in adult or teen sizes.
All donations are appreciated. Thank you for participating in this "Holiday Cheer" event.
Note: last day to bring in socks is Wednesday, December 9th; bring some along to the Community Forum meeting on the Voter I.D. that night