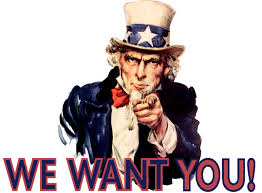 Your help is needed for the upcoming elections.
The Democratic Party has to submit names of new or current election inspectors (poll workers) for all municipalities in Washington County. These are paid positions. 
Current election workers will be contacted for re-appointment if still interested for another term. A term is two years (2016 & 2017), ending on December 31, 2017.
Requirements: You must be a registered voter of your municipality and list your party affiliation as "Democrat."
Polls are open from 7:00 AM to 8:00 PM. Full-time poll workers normally put in 13 hours or more depending on the election. (Begin at 6:30 AM and work until all work is done, usually around 9:30 or 10:30 PM.) Part time poll workers work half-day shifts, either AM or PM. (This might not be available in some municipalities). 
You will be notified about receiving "election training" in early January. (If you cannot attend on the selected date, you can make an individual appointment and be trained one-on-one.)
2016 Elections will be held on: Tuesday, February 16, 2016 for the Spring Primary, Tuesday, April 5, 2016 for the Spring General Election, Tuesday, August 9, 2016 for the Partisan Primary, and Tuesday, November 8, 2016 for the Fall General Election.
If you or someone you know would be interested, contact the Washington County Democratic Party at 262-338-0990 or visit the office at 132 North Main Street, West Bend. 
Or, contact Arlene Beisbier at: 262-338-8663 (land), 262-707-4229 (cell), arlenebeisbier@yahoo.com.