The following events will take place at the Washington County Democratic Party Office at 132 North Main Street in West Bend.
Saturday, February 28th from 10:00 AM to Noon: Phone Bank for "Forum" Invitations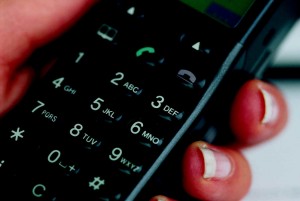 We will have a phone bank to make calls to invite people to our next "Forum." These calls will be made to strong Democrats who may not have been to our office recently.
One of our goals this year is to reach out to new people in our community and invite them to join us for our events and activities. This is an important step towards strengthening our progressive voice in the community.
Please join us for this important community-building event.
Monday, March 9th from 7:00 to 8:30 PM: "The Fight for $15 — Why Raising the Minimum Wage is Necessary"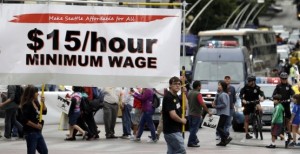 The organization "Wisconsin Jobs Now" will be presenting important information about raising the minimum wage in Wisconsin to $15-an hour.
More information on "Wisconsin Jobs Now" and their efforts to raise the minimum wage is available at their website: wisconsinjobsnow.org.
Wednesday, March 11th from 7:00 to 8:30 PM: Blankets for "The Linus Project"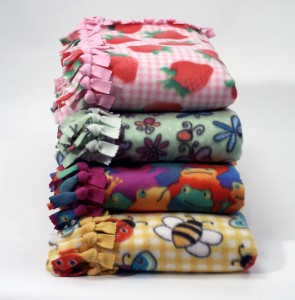 We're back making blankets!
Please join us in making blankets for "The Linus Project," an organization that provides blankets for children experiencing trauma or grief in their lives. These blankets will be donated to the Washington County branch of "The Linus Project" to be distributed right here in our county.
All are welcome. There will be projects for people who can knit, sew, crochet, plus projects for those without those skills.
For more information, please contact Gretchen Fincke at gfincke@charter.net or 262-629-1567.
Wednesday, March 18th from 7:00 to 8:30 PM: March Membership Meeting
We will be voting on resolutions during our March Membership Meeting. If you are interested in writing a resolution, contact Waring Fincke at wrfincke@charter.net or 262-334-1030 for more information.