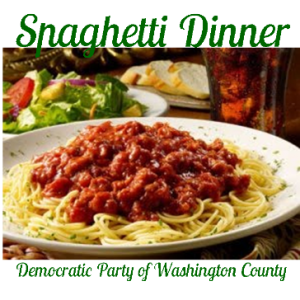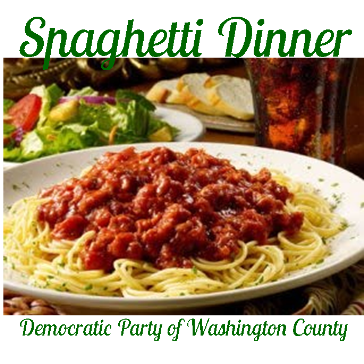 More details are being planned for the Sunday, October 5th, Spaghetti Dinner.
Tickets are available at the Washington County Dem Office at 132 North Main Street, West Bend—just a half block south of Old Settler's Park or by contacting Tanya Lohr at 414-467-8469.
The "Social" time will be 4:00 to 4:30 PM. Our Special Guest, Senator John Lehman, Candidate for Lieutenant Governor, will speak at 4:30 PM. And the Spaghetti Dinner will be held from 5:00 to 6:30 PM.
Musical performances will take place throughout the event.
Please join us at the Jackson Area Community Center at N165 W20330 Hickory Lane in Jackson, Wisconsin.                                                                                                         Directions:                                                                                                                                            > Coming into Jackson from the north or south after exiting Highway 45 onto Highway 60 (Main Street), go east into Jackson.                                                                                                   > At the third set of stop-and-go lights that are a block past the railroad tracks, turn RIGHT (south) on Jackson Drive.                                                                                                                     > After one long block, turn LEFT (east) onto Hickory Lane.                                                      > The Jackson Area Community Center will be on your left.
Hope to see you there!