Dear Washington County Dems and Activists,
Our next membership meeting is less than a week away! Please join us on Wednesday, September 19th at 7 PM at the Washington County Democratic Party office for an important membership meeting. The office is located at 132 North Main Street in West Bend. We will be talking about our role in the upcoming elections, our future after the November elections, and planning for our very important Spaghetti Dinner fundraiser in October. I will not be able to attend this meeting as I am a guest speaker at the Ozaukee County Democratic Party meeting, but my role will be covered by Vice-Chair Waring Fincke.
Spaghetti Dinner Update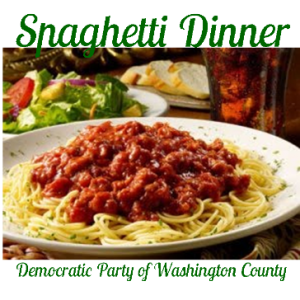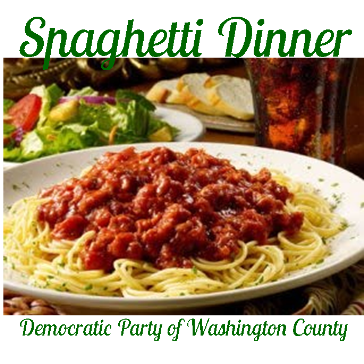 Our Spaghetti Dinner fundraiser will be held on Sunday, October 7th at the Jackson Community Center. We have changed the start of the social to 3:30 , with dinner being served from 4:30 – 6:30 . Our featured speaker will be Mike Tate, Chair of the Democratic Party of Wisconsin.
Tickets are now available at the Dem Office. Not only can you purchase your own tickets there, but you can pick up tickets to sell to your friends and family members. WE NEED TO HAVE A SUCCESSFUL SPAGHETTI DINNER and success is dependent on selling tickets.
Please contact Mary Reilly-Kliss at maryrk@charter.net with questions or to volunteer to help with this important event. Thank you! ~Tanya Lohr, Chair