Starting in June we'll be extending our office hours to welcome more people during the busy summer months. Our office is right on Main Street in West Bend and gets wonderful foot traffic, especially during Music on Main and the Saturday morning Farmer's Market.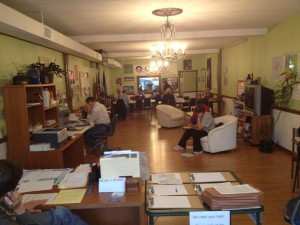 MONDAY 11-5
Tuesday 11-5
Wednesday 11-5
Thursday 11-5 AND 5-9
Friday
SATURDAY 8-4
We're still looking for volunteer interested in staffing the office. Contact Gretchen Fincke gfincke@charter.net 262-629-1567
There's wifi, a TV, and a children's area. Comfy chairs just like home. No excuses why you can't spend a couple hours a week at the office.