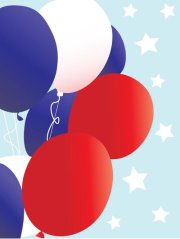 Please join us as we celebrate the opening of our new Washington County Democratic Party office on Wednesday, February 15th. We will be holding our County Party meeting at 7:00 PM and the office opening celebration will follow at approximately 7:45. Please bring a snack… to pass. Beverages will be provided.
You do not have to be a member of the Democratic Party to attend either event. Please join us and be a part of the exciting changes going on in Washington County!
Also, spread the word and invite your friends and family members who might be interested in joining our efforts!
When:Wednesday, February 15, 2012
Where: 132 North Main Street, West Bend
UPDATE: Our confirmed guests include Senator Kathleen Vinehout and Mike Tate, Chair of the Democratic Party of Wisconsin.  There will also be a representative from Tammy Baldwin's campaign attending.  Due to the large number of people we are expecting, we're asking people to bring their own folding chair if possible.